Our Location:
Winwin Alarm & Electrical
G-06, Jalan Austin Perdana 2/24,
Taman Austin Perdana,
81100 Johor Bahru,
Johor, Malaysia.
Tel : +607-352 6890
Contact Person:
(Mr Aalan) +6019-727 7211
(Mr Lee) +6013-727 7211
share & ·ÖÏí
Twin Photo Beam Sensor
Alarm System --- Accessories ---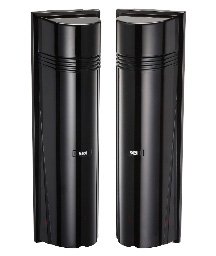 Features:
• Laser beam alignment function (optional)
• Buzzer sound (beep sound) for beam alignment
• Led indicators for beam strength. ( 5 Leds)
• Environment module: the environmental signal is initiated if the beam reception level is reduced by approx 50% or more, The module "watches" for a gradual degradation of the beam reception which is indicative of extremely poor weather conditions. N.C. or N.O. signal output is selectable
• Beam alignment volt. testing points
• Quad beams
• Heater (optional)
• Programmed A.G.C.
• Input Volt.:AC/DC 12-24V
• IP-55 ingress protection
• Sensing range (outdoors):200m
• Size: 387(H)¡Á113(W)¡Á110(D) m/m